Ed Notes: this is a short version of the film guide Friday got stuck with writer block and the last few days of the Olympic so i did not do a per-pair edition like i do every Friday, but remember these film will be showing thought out the week.

These will be all trailers, for this week back to normal next week.

Opened on Wednesday
"The Rocker"[PG-13}
"
The Rocker," aka Robert "Fish" Fishman, was the drummer for an '80s hair band. He was living the rock 'n' roll dream until he was kicked out of the group. Twenty years later, the desperate rocker joins his nephew's band, "A.D.D.," finally reclaiming the rock-god throne he's always thought he deserved--while taking his much younger band mates along for the ride of their lives.

Opening on Friday

"Death Race"[R}
An ex-con is forced by the warden of a notorious prison to compete in a car race in which inmates must brutalize and kill one another on the road to victory.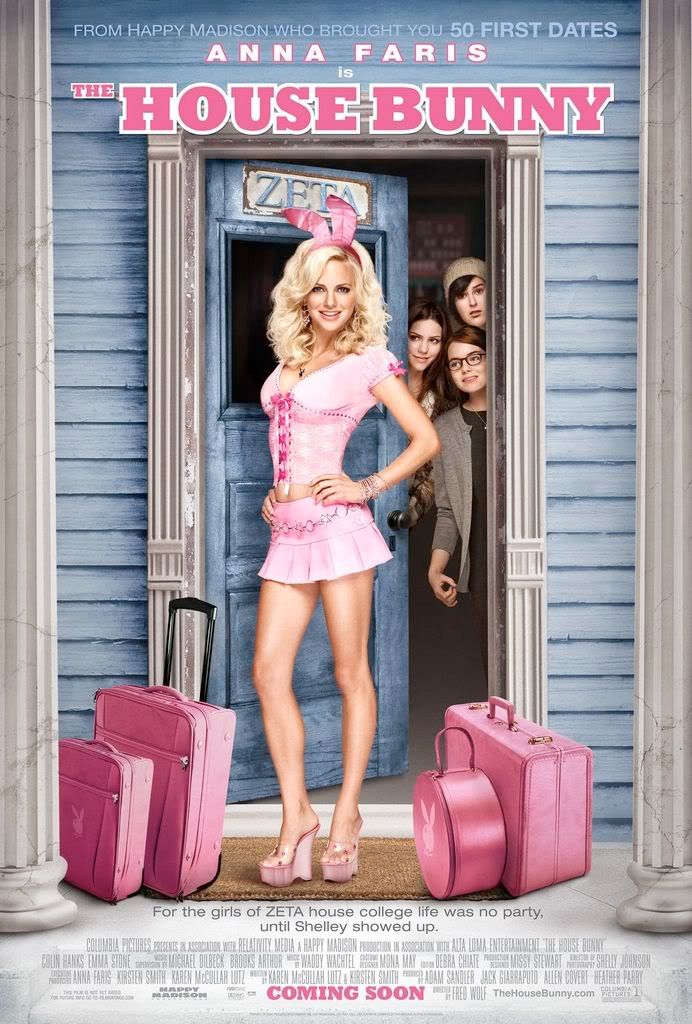 "The House Bunny"[PG-13]
After she's tossed out of the Playboy mansion for being too old, a Playboy bunny falls in with the nerdy sorority girls from Zeta Alpha Zeta.
"The Longshots"[PG]
The true story of Jasmine Plummer who, at age 11, became the first female to play in the Pop Warner football tournament. Ice Cube stars.

Playing at the Main Art Theaher in Royal Oak
"Hamlet 2": [R]
Dana Marschz is a failed actor-turned-high school drama teacher. Shortchanged in the talent department, Dana still harbors ambitions and passions.
"Stealing America: Vote by Vote"[NR]
Documentary focusing on what happened in the 2000 and 2004 elections and what can be done to ensure a fair tabulation of votes in 2008

Playing at the Maple Art Theaher in Bloomfield Hills


"Elegy"[R]


Drama charts the passionate relationship between a college professor (Ben Kingsley) and a young woman (Penelope Cruz) whose beauty ravishes and destabilizes him.

Playing at the Discount theaher

KUNG FU PANDA(PG)
SPACE CHIMPS(G)

Opening Next week Everywhere

Opening Wednesday

Traitor

Don Cheadle is a former U.S. Special Ops officer who becomes the lead suspect in a dangerous international conspiracy.

Opening Friday

Babylon A.D.

Vin Diesel is a mercenary hired to transport a mysterious young woman who holds a secret that could doom the human race.

College

Three high school seniors attend orientation weekend at Fairmont University, where a rowdy fraternity recruits them as "pledges."

Disaster Movie

An unsuspecting group of twenty-somethings find themselves bombarded by a series of crazy disasters and catastrophic events.