All the Discrtion is from the Free Press
can write today a buzy day
this is all we can do

Ghost Town (PG-13)

A man brought back from near-death discovers that he has the annoying ability to see ghosts. Even worse, they all want something from him. Greg Kinnear and Ricky Gervais star.

Igor (PG)
John Cusack and Jay Leno provide voices for this animated tale of a mad scientist's assistant who gets to build his own monster when his boss dies.
Lakeview Terrace (PG-13)
A Los Angeles police officer played by Samuel L. Jackson will stop at nothing to force out
the interracial couple next door.
My Best Friend's Girl (R)
A man is hired to take his best friend's ex-girlfriend out on a lousy date to make her realize how great her former boyfriend is. Dane Cook and Kate Hudson star.

Playing at the Main Art Theater in Royal Oak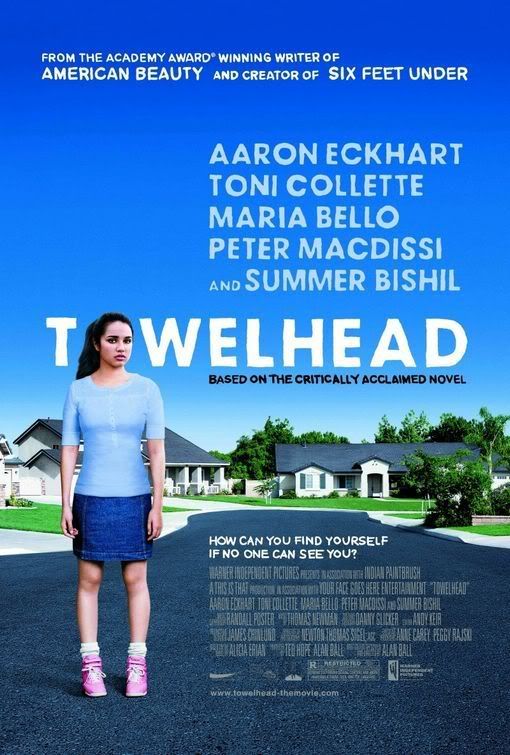 Towelhead [R]
A 13-year-old Arab-American girl navigates adolescence and her own sexual awakening.

Playing at the Maple Art Theater in Bloomfield Hills

"In Search of a Midnight Kiss"[NR]
Broke on New Year's Eve, a young man just wants to go to bed, but a personal ad leads him to a woman bent on finding the right guy to be with at midnight.

"Baghead"[R]
Actors retreat to a cabin to write a horror screenplay that will make them all stars. Then their story starts to come true.

and play this week at the DIA
to kick off the fall season.
OPERATION FILMMAKER
(USA/2007/directed by Nina Davenport)
In the wake of the Operation Iraqi Freedom, American actor-director Liev Schreiber had an idealistic notion: to rescue an Iraqi film student from the rubble of his country and bring him to the West as an intern on a Hollywood movie (Schreiber's own Everything is Illuminated). What should have become a heartwarming tale – a small victory plucked from a nightmarish situation – quickly evolved into something quite different. As the war itself was already demonstrating, "good intentions" can yield startlingly unexpected consequences – not always for the better. This not-to-be-missed documentary features real-life appearances by Elijah Wood and Dwayne "The Rock" Johnson. Special Jury Prize, Chicago International Film Festival. (92 min.)

Discount theater

93% - IRON MAN (PG-13)
89% - KUNG FU PANDA (PG)
88% - HELLBOY II: THE GOLDEN ARMY (PG-13)
77% - INDIANA JONES AND THE KINGDOM OF THE CRYSTAL SKULL (PG-13)
73% - WANTED (R)
67% - THE INCREDIBLE HULK (PG-13)
52% - GET SMART (PG-13)
51% - SEX AND THE CITY (R)
43% - THE STRANGERS (R)
38% - HANCOCK (PG-13)
35% - THE ROCKER (PG-13)
33% - SPACE CHIMPS (G)
32% - THE X-FILES: I WANT TO BELIEVE [PG-13]

[New]
20% - MEET DAVE (PG)

And playing next week every where
Blindness (Wide)

When a plague of blindness devastates a city, the afflicted band together to overcome the horrific conditions of their quarantine.

Choke (Wide)

A con-man regularly fakes choking in upscale restaurants, gets "saved," and collects checks from generous restaurant patrons.

Eagle Eye (Wide)

Shia LaBeouf is forced to carry out the plans of a mysterious woman he has never met, but seems to know his every move.

Miracle at St. Anna (Wide)

Four soldiers from the army's Negro 92nd Division find themselves separated from their unit and behind enemy lines during WWII.

Nights in Rodanthe (Wide)

Richard Gere and Diane Lane star as unhappy strangers who share a life-changing romance at a seaside North Carolina inn.