it the 1st full work day of 2009
and i am still getting out of that funk which is the holiday and it is great getting back to do the site aging on a one a Day basie, and if the lions are going to 0-32 in two year i want to be adopted by the Cleveland browns or because some of my in-laws live in the city the Cincinnati Bengals but they when thur a bad 4-11-1 season ouch.
It was a light few weeks after almost a long Month long rush to the store to try to find the stuff that you want but you got it after the store drop there priced by almost 30-75 % off so here what you have miss during the long month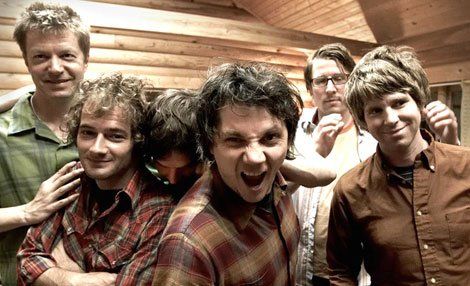 Just before X-Mas the Arcade Fire will released there concert DVD called Miroir Noir next year[out right now via digital download at http://miroir-noir.com/] but not to be outdone the Chicago band "Wilco" have announced a released date of there own concert DVD, film last year at Nashville Ryman Auditorium and the Tulsa,OK Cain Ballroom the DVD will be out in February or March.
and after you watch the both DVD you may watch the New Season of Doctor Who go into it third Doctor Who [11th of all time] it will be played by little know Matt Smith who taking over from David Tennant and there is talk that joining the legion of pretty time travel Companion from Elisabeth Sladen [Sarah Jane Smith], Bonnie Langford [Melanie "Mel" Bush] and Billie Piper [Rose Tyler].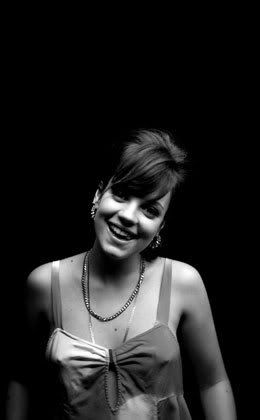 The talk is the new Doctor Companion may be UK singer Lily Allen, hum Lily Allen travel Thur time battling the darlex now that scary, Oh did i for get her New album "It's Not Me, It's You" New Music Tuesday Feb. 10
And Two local Notes to boot in this report.
One, Ether Aura or they used to be called Ether Aura but now they change there name to "The Blueflowers" why the name change? the a post on the my space page thet explained "Over the past 15 months, personnel changes as well as changes in our creative direction has prompted us to go with a new band name", there third C.D.[1st with the new name] is called "Watercolor Ghost Town", it going to be out at there CD released gig at the Belmont on Feb. 21, but you can per-order it through January, you can find it at http://www.myspace.com/theblueflowersdetroit
and don't forget the New Von Bondies [there 1st album in almost five year] "Love Hate And then There's You" it out on New Music Tuesday Feb 3rd and the album cover art is out and it is quite troubling it have there Drummer Don Blum sticking up Jason Stollsteimer wield typing on a old school typewriter, and there playing a gig on Feb. 21 at the Blind Pig in Ann Arbor, Dam you I-94 Freeway.
and Now for you listening pleasure
the First New
NPR All Songs Considered
of 2008 is Out
and in it music from The Bad Plus, Esau Mwamwaya, and Andrew Bird who New Album "Noble Beast" is steam on the NPR Music site
But you can
link here
and speaking about New the band that is being called the New "New Order", 'Glasvegas' New CD out this Week but you can listen this at the spinner listen room
[Link here]
WOXY.com
2008 year in review show
is up right now , it is also the same site you can find the full
top 90 of 2008
up there as well.
also a round up on live sesstion with link
KCRW
Charlie Haden
Little Joy
Juliette Commagere
Mercury Rev
KMPC [The Current]
two Live set and Two interviews
Live Set:
Ryan Adams
Calexico
The Interviews:
Noel Gallagher where he talk about beging attack by a fan
And
Flameing Lips Frontman Wayne Coyne about the recent released DVD "Christmas on Mars"
NPR's World Cafe
The Notwist
Daytrotter.com
Dark Meat
The Peekers
Earl Greyhound
Viking Moses
Brandi Shearer
Stars Like Fleas
Ghostfinger
And dont forget if you have not test your T.V. yet the 4th in a seires of test will take place tomorrow at 2:59 PM on all the detroit TV Station if you live out side Detroit check you listen or you local channels to see what time you TV is testing you TV.
because after Feb. 17 at 11:59 PM you will see TV snow.