All the Description is from the Detroit Free Press.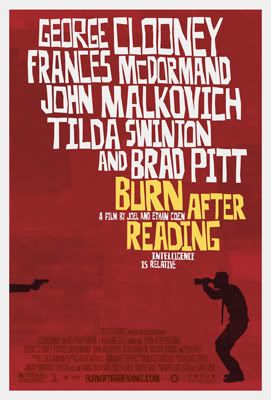 "Burn After Reading"[R]

A disc containing the memoirs of a CIA agent ends up in the hands of two unscrupulous gym employees who attempt to sell it. The latest from the Coen brothers stars Brad Pitt and George Clooney.
"Righteous Kill"[R]
Two veteran New York City detectives (Robert De Niro and Al Pacino) work to identify the possible connection between a recent murder and a case they believe they solved years ago.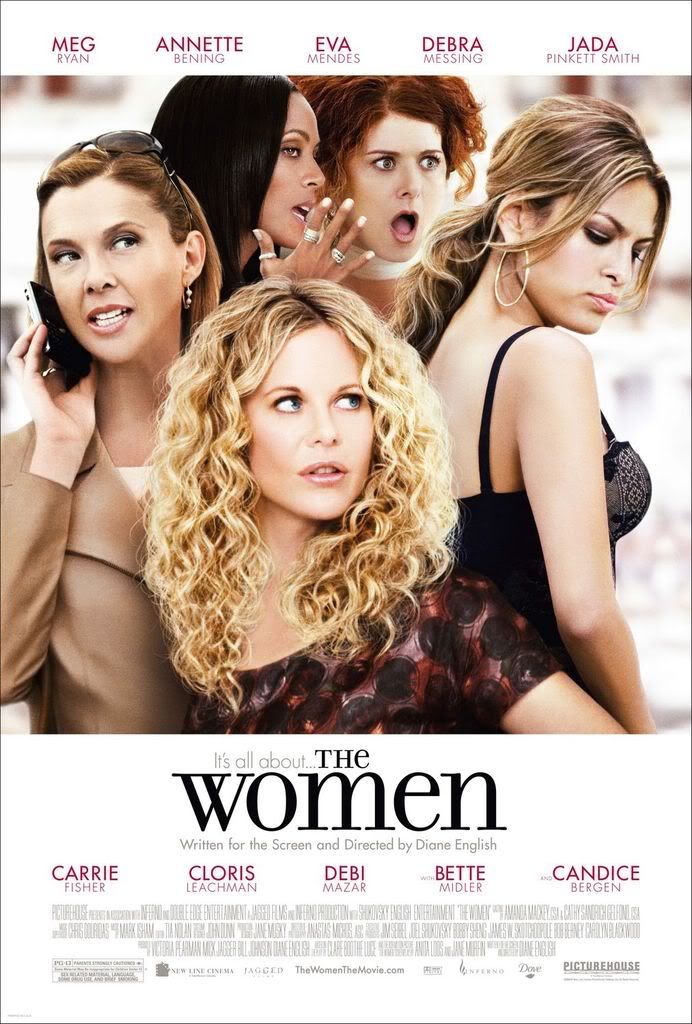 "The Women"[PG-13]
A wealthy New Yorker leaves her cheating husband and bonds with other society women at a resort. The remake of George Cukor's 1939 film "The Women" stars Meg Ryan and Annette Bening.
"Tyler Perry's the Family That Preys"[PG-13]
The lives of two old friends become mired in their children's extramarital affairs and unethical business practices, while a paternity secret threatens to derail family fortunes.
What Playing at the Discount Theaher
with Rating from RottenTomatoes.com

93% - IRON MAN (PG-13)
89% - KUNG FU PANDA (PG)
88% - HELLBOY II: THE GOLDEN ARMY (PG-13)
77% - INDIANA JONES AND THE KINGDOM OF THE CRYSTAL SKULL (PG-13)
73% - WANTED (R)
67% - THE INCREDIBLE HULK (PG-13)
52% - GET SMART (PG-13)
[New]
51% - SEX AND THE CITY (R)
43% - THE STRANGERS (R)
38% - HANCOCK (PG-13)
35% - THE ROCKER (PG-13)
[New]
35% - YOU DON'T MESS WITH THE ZOHAN (PG-13)
33% - SPACE CHIMPS (G)
20% - MEET DAVE (PG)

Next Week Everywhere

Ghost Town (NR - Yes)

After being dead for seven minutes, a man is miraculously revived to discover that he now has the annoying ability to see ghosts.

Igor (PG)

A hunchbacked lab assistant has big dreams of becoming a mad scientist and winning first place at the annual Evil Science Fair.

Lakeview Terrace (PG-13)

Samuel L. Jackson is a tightly-wound LAPD officer who terrorizes the young interracial couple that moves into the house next door.

My Best Friend's Girl (R)

Kate Hudson stars as a dream girl who poses a dilemma for a lovestruck ex and his buddy, the master "rebound specialist."