Editor Note: Last week for the 1st time in a long time[expect the 1st four months this year] i did not do a film guide Friday because i was not feeling it so to make up not doing it last week i put stuff from last week wide released in this week guide.

All description are From The Detroit Free Press and Yahoo Movies.
"Beverly Hills Chihuahua"[PG]
Drew Barrymore, Andy Garcia and others provide the voices for the dogs in this tale of a canine from the wrong side of the tracks in love with a pampered pooch from the 90210 ZIP code.
"Nick and Norah's Infinite Playlist"[PG-13]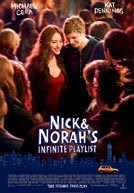 A chance encounter leads to an all-night quest to find a legendary band's secret show and ends up becoming a first date that could change two teens' lives.

"Blindness"[R]
A city is ravaged by an epidemic of blindness, and those afflicted are quarantined in an abandoned mental hospital, where social order breaks down. Julianne Moore stars.

"How to Lose Friends & Alienate People"[R]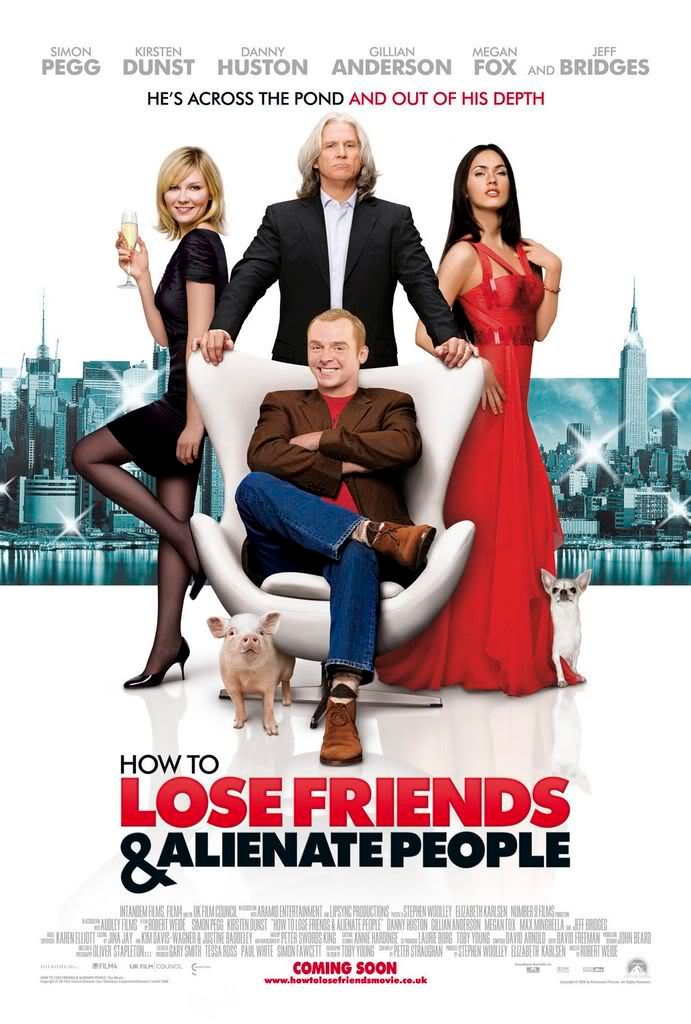 A British writer struggles to fit in at a high-profile magazine in New York.

"An American Carol"[PG-13]

An anti-American filmmaker who's out to abolish the Fourth of July holiday is visited by three ghosts who try to change his perception of the country.
"Flash of Genius"[PG-13]
Detroiter Robert Kearns takes on the automakers who he claims stole his idea for the intermittent windshield wiper. Greg Kinnear stars.
"Appaloosa"[R]

Two friends hired to police a small town that is suffering under the rule of a rancher find their job complicated by the arrival of a young widow. Ed Harris and Viggo Mortensen star.

"Religulous"[R]

Satirist and talk-show host Bill Maher offers his take on the state of the world's religions. Rated R for language and sexual content.
Playing at the Maple Art in Bloomfield Hills
"Allah Made Me Funny"[NR]
Muslim comics hit the stage to offer their perspectives on life in the United States and post-9/11 stereotypes.

Still playing this week

Eagle Eye [PG-13]

Shia LaBeouf is forced to carry out the plans of a mysterious woman he has never met, but seems to know his every move
Nights in Rodanthe [PG-13]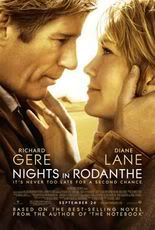 Richard Gere and Diane Lane star as unhappy strangers who share a life-changing romance at a seaside North Carolina inn.

Fireproof [PG]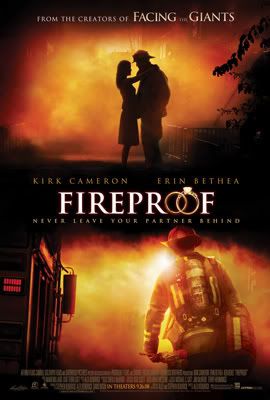 A firefighter reluctantly commits to a 40-day experiment he calls "The Love Dare" in an attempt to rescue his crumbling marriage.
Miracle at St. Anna [R]
Four soldiers from the army's Negro 92nd Division find themselves separated from their unit and behind enemy lines during WWII.
Choke [R]

A con-man regularly fakes choking in upscale restaurants, gets "saved," and collects checks from generous restaurant patrons.

SHowing this week at the DFT
MY WINNIPEG
(Canada/2007-directed by Guy Maddin)

Returning by popular demand, Canadian wunderkind Guy Maddin's (Brand Upon the Brain!) joyously demented, visionary, brilliantly witty new work is a personal (and personally narrated) fever dream about young Guy's childhood in the wintry wilds of the hometown of his memories. Magical, hilarious and deviously insightful, Maddin's ruminations on the town that shaped his sensibilities result in a surprisingly sweet and utterly unique memoir. Maddin describes his mixture of documentary and surrealism as "docu-tasia," yet no word can come close to describing this extraordinary filmmaker's command of his medium – his ability to fashion films that appear to be long-lost artifacts from a movie history that never quite existed, but which speak comically – and eloquently – to our collective imaginations. (78 min.)

Showing:

Friday - 9:30 PM
Saturday - 9:30 PM
A GIRL CUT IN TWO
(France/2007/directed by Claude Chabrol)
Claude Chabrol is France's grand master of suspense. With nearly 60 feature films behind him, including Le Boucher and This Man Must Die, Chabrol returns triumphantly to the screen with this razor-sharp, darkly seductive social satire, filled with unforgettably nasty characters. Ludivine Sagnier (Swimming Pool) is an ambitious and beautiful TV weather girl, torn between her love for a jaded novelist several decades her senior and the attentions of the young heir to a pharmaceutical fortune – whose bizarrely unstable behavior becomes increasingly alarming. As the whims and demands of both men begin to take their toll, passions darken, and the stakes of this fiendishly entertaining tale lead inexorably to a shocking yet satisfying conclusion. New York, Venice and Toronto Film Festivals. (115 min.)

Friday - 7:00 PM
Saturday - 7:00 PM
Sunday - 4:00 PM
Playing at dicount theahers

Ratings from Rotten Tomatoes at
www.rottentomatoes.com


89% - KUNG FU PANDA (PG)
88% - HELLBOY II: THE GOLDEN ARMY (PG-13)
77% - INDIANA JONES AND THE KINGDOM OF THE CRYSTAL SKULL (PG-13)
73% - WANTED (R)
67% - THE INCREDIBLE HULK (PG-13)
54% - STEP BROTHERS(R)[New]
52% - GET SMART (PG-13)
43% - THE STRANGERS (R)
38% - HANCOCK (PG-13)
38 % - SWING VOTE(PG-13)[New]
33% - SPACE CHIMPS (G)
20% - MEET DAVE (PG)
15% - MIRRORS(R)[New]
13% - THE MUMMY: TOMB OF THE DRAGON EMPEROR(PG-13)[New]
7% - BABYLON A.D.(PG-13)[New]

Opening up every where in wide released Next Week

Body of Lies (Wide)

Leonardo DiCaprio stars as a CIA operative who must form uneasy alliances to uncover a major terrorist leader operating in Jordan.

City of Ember (Wide)

Two teens race against time, searching for clues to unlock the ancient mystery that could save the people of the City of Ember.

The Express (Wide)

The true story of Ernie Davis, the Syracuse University running back who became the first black man to win the Heisman Trophy.

Quarantine (Wide)

A television news crew is trapped in a quarantined apartment building where something mysterious has infected residents.